WELCOME TO code-in-motion.com
INNOVATIVE, HIGH PERFORMANCE SOLUTIONS - REDUCING COSTS & LIABILITIES, INCREASING PROFITS

Meeting Global Traceability Standards
Whether you are in the early stages of planning your traceability initiative or you have serialization projects - cimSOFT Total Track & Trace can meet your needs today and equip you for tomorrow's traceability requirements.
cimSOFT Total Track & Trace Solution Set offers "pick & choose" integrated components configurable to your specific needs.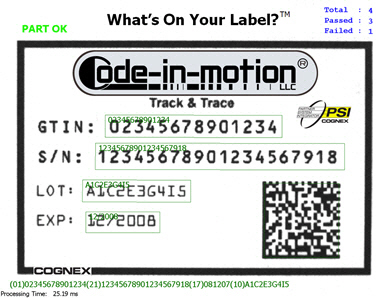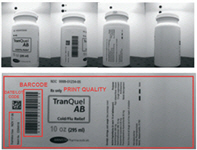 EXCLUSIVE CIMview360
360 Degree Product Inspection and Verification
code-in-motion's CIMview360 system facilitates traceability and performs extensive product quality checks on cylindrical food, beverage, pharmaceutical, and many other products. Packaging flexibility, food safety, productivity, and quality control all benefit from the simplified 360-degree product inspection.


VISION Systems
Cognex® Partner
System Integrator
Cameras, Lighting & Controls
Turnkey Inspection Solutions

VERSAPPLY® Labelers
Market Leader
since 1978
Built for Heavy Industrial Use
Custom Product Handling

PRODUCT ID
Direct Product
Coding
Overprinters, Inkjets & Lasers
Turnkey Solutions

INTEGRATED Systems
code-in-motion®
Custom Automation
Complete Packaging Lines
Need to Concept to Production

ROBOTICS
Adaptable
Robotic Platforms
High-Tech Applications
Vision & Product ID

RFID
RFID
Printers & Services
Tag & Smart Label Encoding
Print & Apply RFID Labeling